Coffee Events: Where Greece's top baristas meet
The stage of Coffee Events will once again host the Panhellenic Coffee Championships, which give the ambitious baristas the opportunity to win a place at the top among the best of coffee industry.
The Coffee Events stage at Hall 1, for another year will be filled with coffee aromas and talented baristas who want to stand out and mark a successful course in the coffee industry both within and within Greek borders, as the exhibition will host the Panhellenic Coffee Championships organized by SCA Greece. The semifinals and finals of the SCA championships are expected to monopolize the interest again with the best of the best competing for the first place in the categories Greek Barista, Cup Tasters και Brewers Cup. The winners will represent our country in the worldwide competition. The attendees will have the opportunity to enjoy… coffee and spectacle while enriching their knowledge and getting new ideas that may seem valuable on their own business.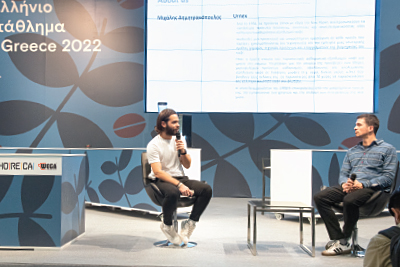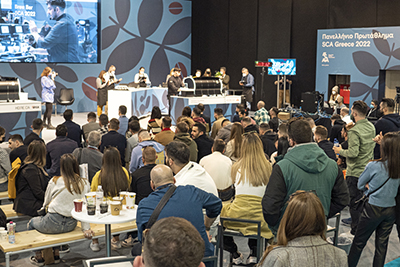 Left: Michalis Dimitrakopoulos (Urnex/ Eurogat) and the presenter of Coffee Events 2022 Spyros Margaritis