Cocktails & trends… from the industry's top bartenders
Well known bartenders, trends and proposals, techniques, expertise, and competitions will dominate the Beer & Spirits Show stage, located at Hall 1.
Top bartenders, representatives of major brands of the Greek and world markets, bar owners and many other prominent professionals of the sector will parade on the stage of the Beer & Spirits show to share their knowledge and experiences. The professional who will come to the special event presentations will have the opportunity to learn more about the spirits and the effective management and administration of their business.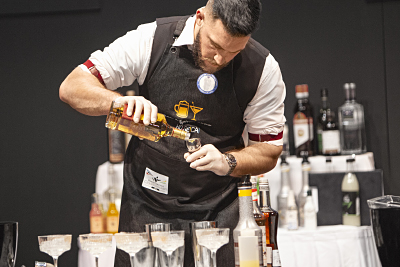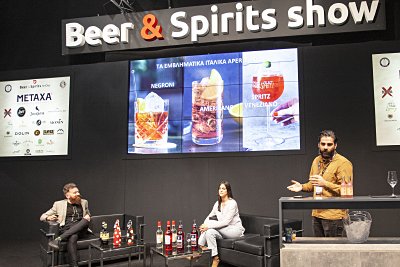 Innovations, trends, and ideas from the experts
The Beer & Spirits Show of HORECA 2023 will be enhanced with more up to date topics in order to meet the standards of the new era for the bartending scene. With the bar culture now extending to the entire range of Hospitality, from the cocktail bar to the most casual beach bar, proper information is imperative. That is why the program will cover a wide range of topics, which will include: bar management, staff management, basic principles of proper operation, proposals for cocktail menus, new cocktail trends and innovative techniques.
Pan-Hellenic cocktails competitions
The stage of the Beer & Spirits Show will host the Panhellenic Championships organized by the Hellenic Bartenders Association, through which will emerge the new talents in the fine art of cocktail making. The categories in which the cocktail makers will compete are as follows: 10th Pan-Hellenic Greek Cocktail Championship, 12th Panhellenic Non-Alcohol Cocktail Championship, 27th Panhellenic Classic Cocktail Championship and the 2nd Battle of the Bars competition.