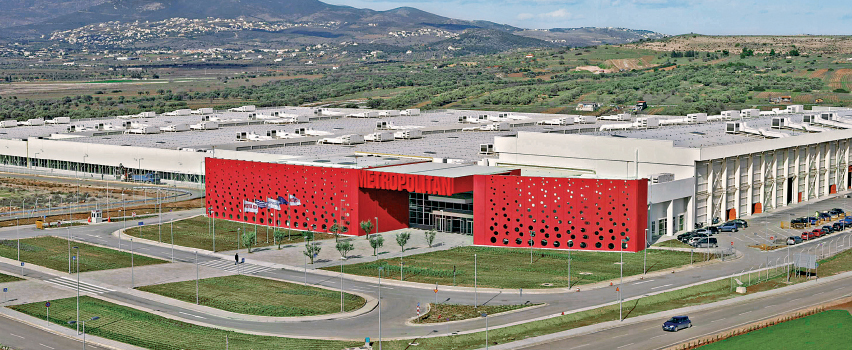 Metropolitan Expo: A state-of-the-art exhibition center
METROPOLITAN EXPO is the largest and most modern exhibition venue in Greece, designed to the highest standards and with impressive facilities and characteristics as it covers a total of 50,000 sq.m. exhibition space. It is located at Athens International Airport "Eleftherios Venizelos" in Spata, Attica, just 2 km after the Airport buildings and a few minutes from the station of the Metro and Suburban Railway.
• 2′ minutes from the Airport
• 35′ minutes from downtown Athens
• 15′ minutes from the National Road Athens / Thessaloniki
• 30′ minutes from the National Road Athens / Patras – Tripoli
The 15th HORECA 2019 will cover all four Halls of the exhibition center and will use both its entrances. It is expected that in HORECA 2020, more than 550 exhibitors will participate and their products will be presented in groups and industries per Hall and by directing at least half of the visitors to the other functional entrance, a higher attendance in all halls and exhibition stands is to be expected.