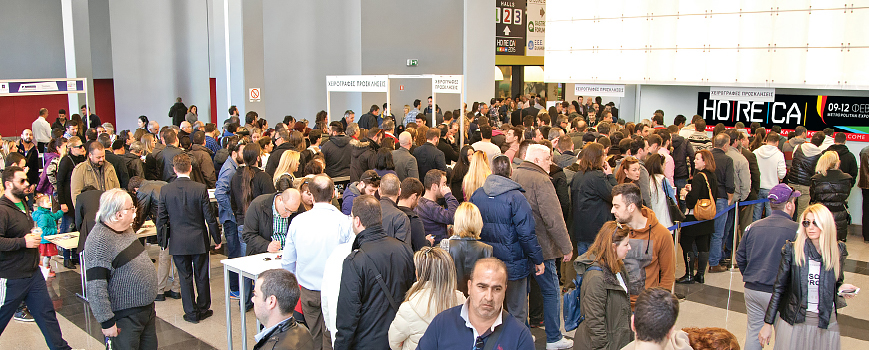 Entrance Requirements
In order to avoid potential problems for both exhibitors and visitors alike, caused by the presence of a large number of individual visitors and professionals from other sectors, a series of strict requirements will be adhered to, with regards to entering the exhibition. More specifically:
• Free admission to professionals from the Hotel, Foodservice and the wider F&B sector, carrying a barcoded or handwritten invitation. Professionals with no invitation will be required to pay an entrance fee of €20. Visitors with no barcoded or other invitation but carrying their business card will be required to pay an entrance fee of €20 and shall be asked to hand their business card at the cash desk in order for their personal information to be recorded so they can start receiving barcoded invitations from the very next event.
• Under all circumstances, the invitation is strictly valid for up to two people. Each additional person will pay for a ticket, which costs 20 euros.
• The organizing company reserves the right to verify the identification information of people carrying handwritten invitations. All non-professionals must pay a ticket in order to enter the exhibition.
• Entrance is strictly prohibited to infants, toddlers in baby strollers and, generally, to children under 12 years of age.
Checks will be conducted by a security company, during the boarding of visitors onto the exhibition's shuttle buses and upon entering the Exhibition Center (Lobby 1, Lobby 2).