Numerous products and solutions were displayed for the 2nd day by the 500 exhibitors, giving answers to questions of entrepreneurs from the hospitality sector.
Entrepreneurs from the hospitality sector and all over the country continued to visit the Covid-free environment of HORECA 2022, at the Metropolitan Expo. The second day of the exhibition was even busier, with feverish consultations and many commercial agreements. A large number of professionals from the hospitality sector crossed the gates of the Metropolitan Expo, to be informed about the latest trends and ideas that will give an extra boost to their business.
The 500 exhibitors were there to tackle every single question from prospective customers and present their products and services in the best possible way. Visitors are particularly impressed, since as they said, they were given the opportunity to see products they could really use in their businesses and all sorts of solutions in all areas, such as hotel equipment, catering equipment, kitchen appliances, security systems, computerization, power supply, etc. They all said that during these two days they had the chance to find solutions for everything they were looking for, regardless of budget and business category.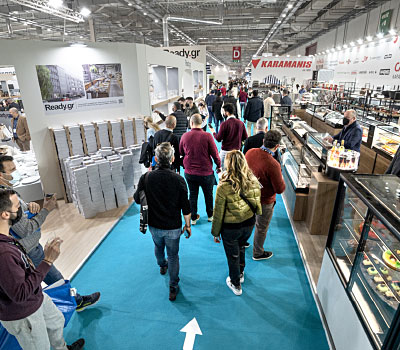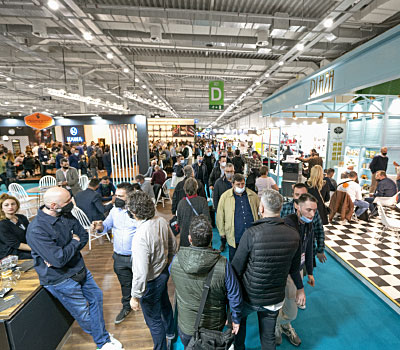 Special events: a source of expertise and enthusiasm
The participation in the parallel events was similar, and visitors and exhibitors had the opportunity to attend interesting speeches, workshops and competitions.
The Beer & Spirits Show (Hall 1) hosted the 9th Panhellenic Greek Cocktail Competition by the Hellenic Bartenders Association, while contemporary topics and trends of the bartending scene, such as microbrewery and themed bars, were analyzed. Read more here.
Strong was the competition at the Coffee Events (Hall 1) where the semifinals of the Brewers Cup competition were held. Read more here.
Hall 3 also saw a lot of action, with the Business Lab standing out. Visitors had the opportunity to attend exceptional speeches by experts and executives of the business and academic sector, enriching their knowledge and receiving information on the latest developments and new trends in the hotel sector, restaurants, bars and cafés. Read more here.
Speeches and live cooking shows by renowned chefs attracted many visitors in the Gastronomy Forum (Hall 4), where the topics discussed included Waste Management in catering, veganism in mass catering and use of branded local products in restaurants. Read more here.