For the 2nd consecutive day, HORECA welcomes thousands of hospitality professionals since early in the morning in a Covid-free environment.
HORECA opened its doors for the second day and the 500 exhibitors and their associates are already ready to welcome entrepreneurs and executives from the hotel sector and restaurants, arriving from all over Greece.
After a highly successful first day, in terms of visitability, the expectations were now even higher for Saturday, since even more meetings are expected to take place between exhibitors and prospective clients.
The participating companies present throughout the day, in their impressive booths, all the new and innovative solutions that industry professionals need to modernize, equip or renovate their businesses, but also to offer upgraded products and services to their customers.
The decision makers of the sector express their absolute satisfaction with the variety, quality and innovation of the exhibits, while they are particularly impressed by the innovative ideas and proposals presented today during the special events.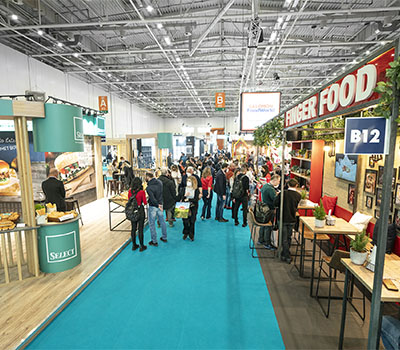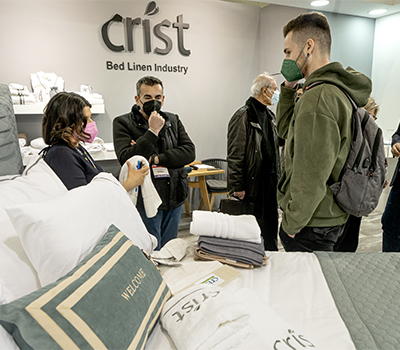 Seminars, competitions and workshops organized to impress
The 2nd day of HORECA, apart from the dynamic attendance of professionals, is characterized by even more action in the stages of simultaneous events. As part of the Coffee Events, today, Saturday, February 12, the semifinals of the Brewers Cup will be held. The detailed schedule may be seen here.
Particularly rich in action, seminars, and presentations is today's Beer and Spirits Show is held, where contemporary issues and trends of bartending, such as microbrewery and themed bars, will be analyzed. The day will culminate with the 9th Panhellenic Greek Cocktail Competition by the Greek Bartenders Association that will start at 15:00. The detailed schedule may be seen here.
For the 2nd day today, visitors have the opportunity to attend speeches by experts and executives of the business and academic sectors, at the stage of the Business Lab, enriching their knowledge and receiving information on the latest developments and new trends in the hotel sector, restaurants, bars and cafés. Among the issues addressed are the computerization of modern bars and restaurants, staff training, hotel financing programs and many other interesting issues for upgrading the hospitality sector. The detailed schedule may be seen here.
The presentations and live cooking shows at the stage of the Gastronomy Forum started at 11:00 in the morning, with many topics, such as Waste Management in catering, the trend of veganism in mass catering and the importance of using local traditional products. The detailed schedule may be seen here.