Entrepreneurs from all over the country continued to visit the Metropolitan Expo at a steady pace for yet another day.
Remarkable was for the 3rd consecutive day the presence of hoteliers, villa and guesthouse owners from every corner of Greece, who returned after 1 year of absence, to their appointment with HORECA and its exhibitors, to find solutions for their needs in equipment, decoration, renovation, and catering of their tourist accommodation regardless of category.
At the same time, professionals from the sector of cafeterias and restaurants who visited the exhibition, were informed about new products, saw all top coffee brands and made a number of commercial agreements with the exhibitors, in a Covid-free environment. Finally, a great number of catering professionals (owners, procurement managers, F&B managers and chefs) got ideas and saw techniques that can renew the facilities and the level of services of their business.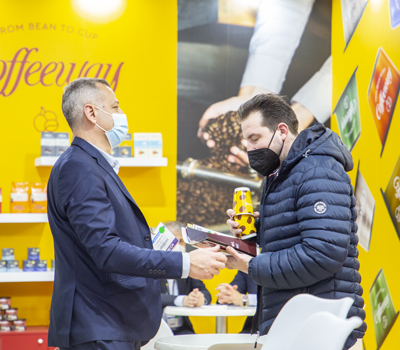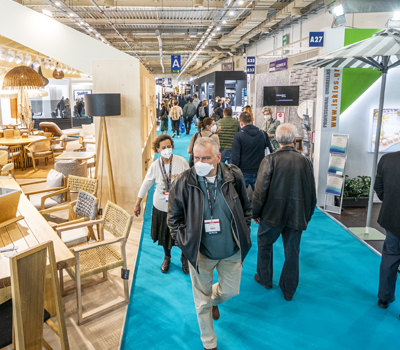 Innovative ideas and trends were presented during the special events
Hundreds of professionals from every corner of Greece attended the parallel events of HORECA and had the chance to hear interesting speeches by executives from the coffee market, mass catering and digital marketing experts. At the Gastronomy Forum (Hall 4), in addition to the culinary masterclasses, there was a lot of interest on the restaurant awards from various regions of Greece that promote Greek gastronomy and have become gastronomic destinations. Read more here.
At the always impressive Beer & Spirits Show (Hall 1), the Bartenders Association of Greece announced the 26th Panhellenic Champion in the Classic Cocktail category, Stathi Chalkia. Read more here.
The finals of the Barista championships were held during the Coffee Events at the stage of Hall 1, where the winners were the Nikos Spanoudakis (3rd place), Christos Sotiros (2nd place)  and Nikos Antzaras (1st place), while for the Brewers Cup, that also took place in the same venue, the winners were Stathis Koremtas (1st place), Delichristos George (2nd place) and Serafeim Zoukas (3rd place).
Finally, at the Business Lab stage, the seminars that took place focused on social media and specifically the new trends that prevail in creating the right content and on feedback managing. Read more here.