Visitability continues at a steady pace, with hospitality sector professionals coming in from every corner of Greece for the 3rd consecutive day.
The 3rd day of HORECA is another opportunity for important meetings and will be the center of developments and investments in the hospitality sector. Already from the very first hour, it becomes obvious that the positive atmosphere continues to inspire all visitors and boost the result of the exhibition's great commercial efficiency.
The 500 exhibitors start their meetings from early in the morning, and steadily increase their pace, while visitors express their absolute satisfaction with the variety, quality and innovation of the exhibits. During this 3rd day many entrepreneurs seal new deals and renew already successful collaborations. And all this in a Covid-free environment.
The pandemic created new demands for the sector. Many visitors say that they have the opportunity to talk to the exhibitors about the new needs of their business and find all the innovative products they need for their infrastructure and services in this new post-Covid era.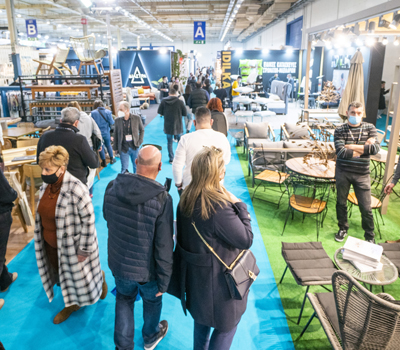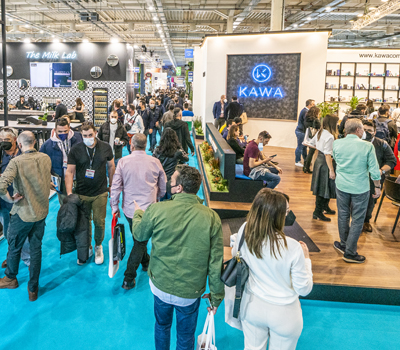 Intense action at the stages of special events today
For the 3rd day, the simultaneous events pique the interest by attracting praising comments for both their informative and educational character. ypresentations and discussions that took place during the first two days with the participation of experts received very positive comments, as they solved many questions and opened new horizons.
The finals of the two national championships Barista and Brewers Cup take place today at the stage of the Coffee Events in Hall 1. The detailed schedule may be seen here.
At the same time and the same hall and at the stage of the Beer & Spirits Show, masterclasses, tastings and workshops are being held today with top executives from the beverage market, award-winning bartenders and bar owners. More specifically, topics, such as the wine list for an all day café bar and the trend of Aperitivo, will be analyzed. The action culminates at 15:00 with the Panhellenic Competition by the Greek Bartender Association, the 26th Classic Cocktail. The detailed schedule may be seen here.
The agenda in the Business Lab in Hall 3 continues to be extremely interesting. The day is dedicated to social media, feedback management, the right content for the website of a company and many other issues, for a constructive and effective digital presence. The detailed schedule may be seen here.
At the stage of the Gastronomy Forum in Hall 4, important chefs and renowned gastronomy experts will analyze, among other things, the sustainability of the kitchens and green practices in the Greek hotel sector. The highlights of the day include the restaurant awards by the Greek Chefs Club and HORECA and includes businesses from various regions of Greece that are top gastronomic destinations and have contributed not only to the promotion of local products and local cuisine, but also the location itself.