HORECA was organized on 11-14 February 2022 according to the regulations imposed by the Protocol of health content for the organization of commercial exhibitions.
The organizing company, in order to ensure a covid-free environment and observing all the measures for the protection of the health of exhibitors and visitors, allowed the entrance to the exhibition only to visitors with Green Pass, according to the health protocol for operation of trade fairs.
In this context, the use of a mask was mandatory for everyone without exception in the exhibition center. In a common effort to create a safe environment, so that all visitors could enjoy their visit at the Metropolitan Expo, the exhibitors welcomed the visitors, always wearing their masks and maintaining the necessary safety distances both inside the stands and in the Halls.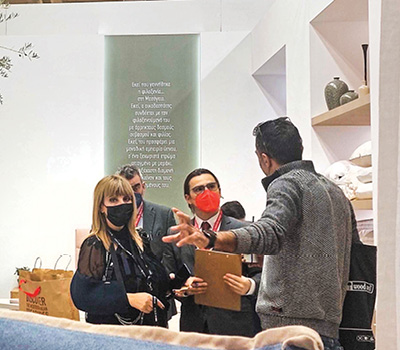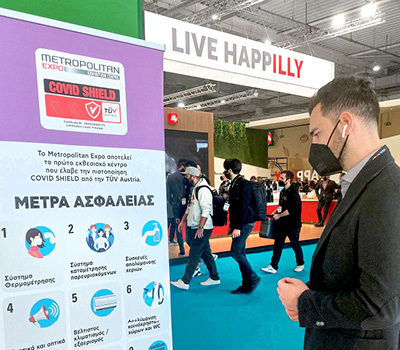 Furthermore, hand sanitizers dispensers were placed in the exhibition center, there ws an adequate fresh air ventilation, complete system of cleaning and disinfection of the spaces, while the staff and the associates were fully vaccinated.