The parallel events organised in the framework of HORECA 2022 allow hospitality professionals gain the necessary knowledge and update on the latest developments, thus preserving the impetus of their businesses in these new circumstances for the sector.
The parallel events of HORECA 2022 will be held on 4 different stages, always respecting the necessary health protection measures for the audience and the speakers. In both the main exhibition area and the special events' stages, the health protocol issued by the Hellenic National Public Health Organization (EODY) for places where people gather in large numbers during trade exhibitions shall apply.
Information on the latest developments about products and services and the right organisational structures is always a key factor for a successful and commercially effective business. In the wake of the COVID-19 pandemic and with the view to regaining lost ground and making a strong comeback, the businessmen and executives of the hospitality and coffee and food sector will have the opportunity to come across solutions and proposals that will allow them to preserve and develop the impetus of their business, while preserving its competitiveness.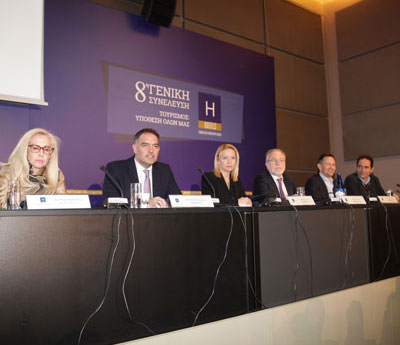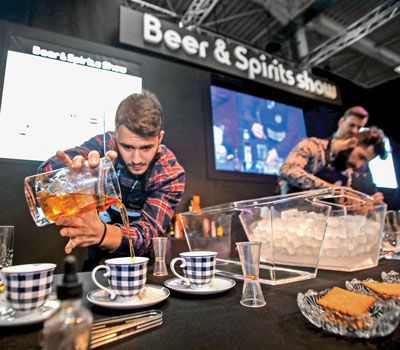 Keeping pace with the developments and trends of the new era
Through Business Lab, hoteliers and persons operating in the hospitality sector will be informed about the latest technologies and trends regarding the management and promotion of their businesses, keeping pace with the global developments in the sector. Market experts will discuss issues such as digital marketing, social media, online booking, computerisation, branding, quality control management, how to find and train staff for hotels, restaurants, cafés and bars and many more.
During Coffee Events will be held the Panhellenic Coffee Championships of SCA Greece, in the categories of Greek Barista, Brewers Cup and Cup Tasters. The Beer & Spirits Show will host bartending specialists who will talk about the developments in the sector as well as the trends that emerged in the post covid era. Also, the stage will host the Panhellenic Championships of the Hellenic Bartenders Association: 9th Pan-Hellenic Greek Cocktail Championship, 11th Panhellenic Non Alcohol Cocktail Championship, 26th Panhellenic Classic Cocktail Championship.
Experienced and renowned chefs and gastronomy experts will take over the Gastronomy Forum stage in order to share ideas and insights that will boost the professionals' efforts to grow and evolve.