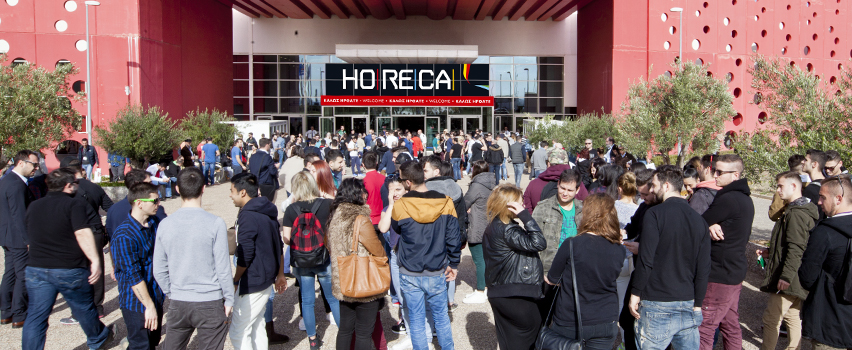 HORECA 2019: Marketing Budget will exceed 550,000 €
The size, intensity and quality of HORECA 2019's advertising promotion will again be consistent with the dynamics of the exhibition and the enormous role it plays in the developments of the tourism industry in Greece.
With an unprecedented campaign, the total cost of which will exceed 550,000 €, the organizing company aims to attract tens of thousands of quality visitors and consolidate even more the name and reputation of the exhibition to all the professionals of the Hotel and Mass Catering industry. The exhibition will be promoted with hundreds of TV spots on all nationwide television stations for 3 weeks, while more than 8,500 radio spots will air in the radio at a total of 35 stations in 19 counties in the country. Along with a targeted digital campaign (newsletters, google ads, social media) and print advertisements in the professional press, it will communicate in the most dynamic and effective way the news of its 14th edition. At this point we should mention that the organising company will be sending newsletters concerning the news of the exhibition at 50.000 professionals of the hospitality sector and SMS messages will be sent to the same professionals in the last week to invite them to visit the exhibition.