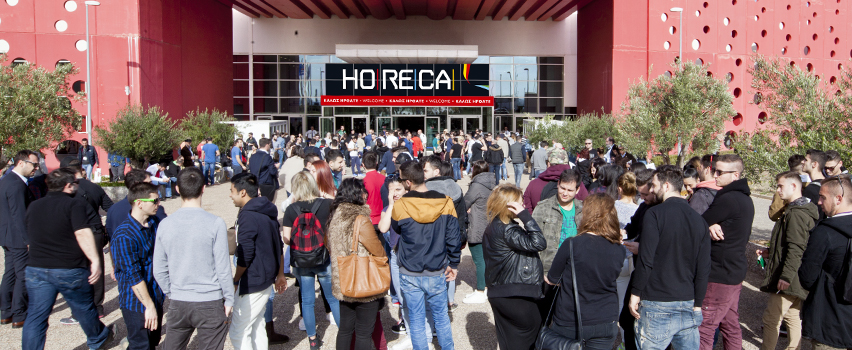 The budget for HORECA 2020 advertising campaign will reach €500,000, in the aim to maximize its promotion to all means!
The unprecedented in intensity and duration advertising campaign has managed to build a huge visibility for the show, and as a result, every professional of the Hotel and Food Service industry is talking about it. This year too, through a comprehensive communication schedule, the advertising campaign for HORECA 2020, the budged of which will exceed the €500,000, will cover every means for the purpose of promoting the dynamics of the show, by maximizing its turnout and commercial success.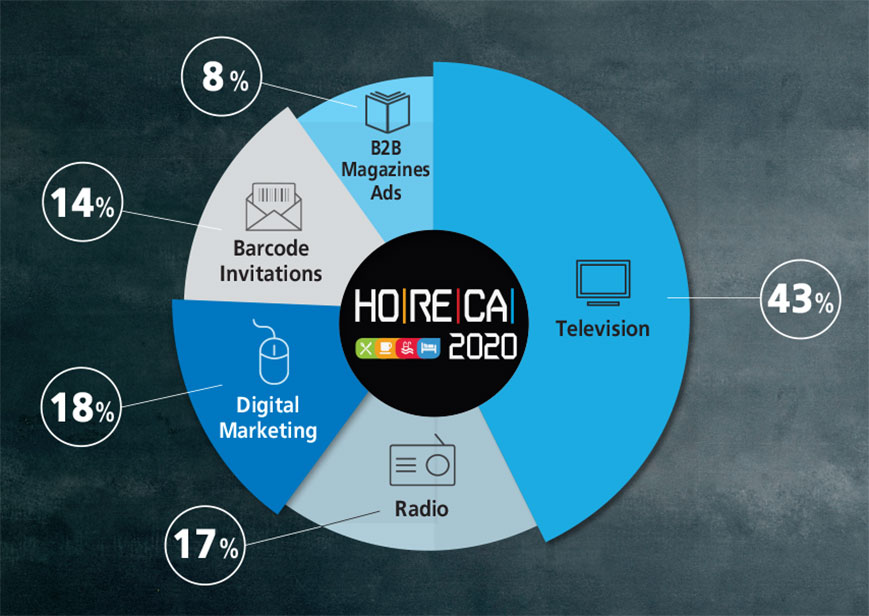 In particular, the promotional activities will be divided as follows:
•Television: A 4-week campaign on all nationwide television stations.
•Radio: Advertising spots in 22 radio stations.
•Digital Marketing: Newsletters, Google ads, Social media and more targeted digital actions aiming at attracting more managers and officials of the tourist sector.
•Press ads: Full promotion of the show in every professional magazine of the industry and in big newspapers.
•Barcode invitations: Posting of 65,000 personal barcoded invitations.