Partner Hotels
The organizing company of HORECA, in cooperation with the official travel agency AKTINA SA, has secured special prices in a number of partner hotels. For room reservations please contact Mrs. Diana Elzahabi tel .: +30210 4221800, e-mail: diana.elzahabi@aktinatravelgroup.com.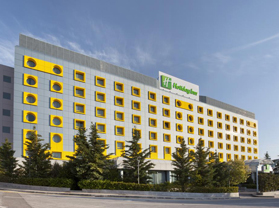 Holiday Inn 5*
Located in Attica Avenue Highway close to the airport El. Venizelos, Holiday Inn Athens offers stylish rooms.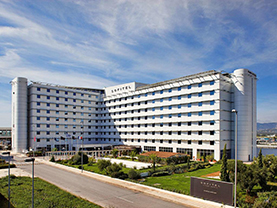 Sofitel Hotel, 5*
Right across from the Athens International Airport, just a 5-minute drive from Metropolitan Expo.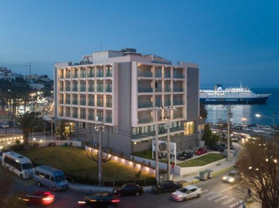 Avra Hotel, 4*
Offering spectacular sea views and great proximity to Rafina port and the airport, it offers comfortable accommodation.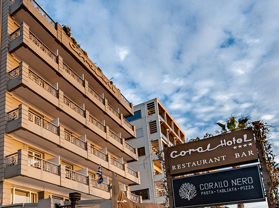 Coral Hotel, 4*
Beachfront hotel located very close to the commercial market of Flisvos. There's a bus stop nearby.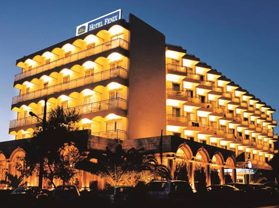 Fenix Hotel, 4*
Within walking distance from Glyfada and easy access to the historic center of Athens. Near bus stop.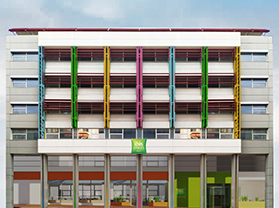 Ibis Style hotel, 4*
Located just 1.5 km from the Acropolis, the newly built hotel with its 89 rooms is accessible by three metro stations.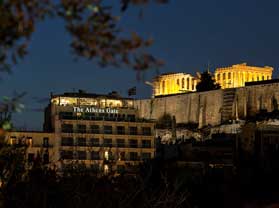 Athens Gate, 4*
An Eco-Friendly hotel just opposite the Temple of Olympian Zeus, the Andrian Gate and close to the Acropolis Museum.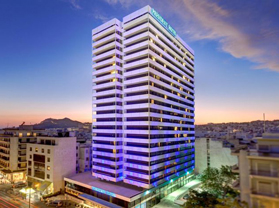 President Hotel, 4*
Located near the historic, cultural and shopping center of the city. Near metro and bus station.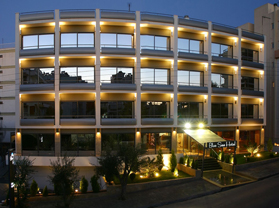 Blue Sea Alimos, 3*
In the seaside suburb of Alimos, just a 5-minute walk from the beach. It is close to bus stop.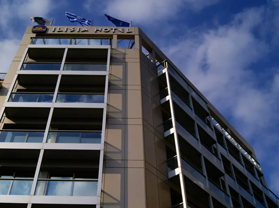 Ilisia Hotel, 3*
In the center of Athens, close to historic sites, shops and restaurants. There's a bus stop nearby.