Culinary tradition dominated for a 4th day
Along with the 15th, HORECA the curtain also fell for Gastronomy Forum, which was an important platform for ideas and suggestions for the catering business as well as tourism in general.
The trend of gastro-tourism, the potential it offers for the promotion of our national gastronomy and in extension of the Greek tourism product as well as the ways tourism professionals can use local products and local cuisine to offer the traveler new unique experiences, have been in the spotlight for yet another day.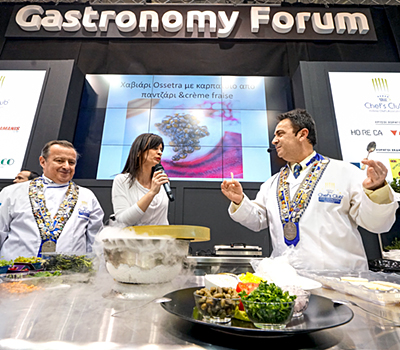 Efi Spyropoylou from Thesauri Caviar with Executive chef Taso Toli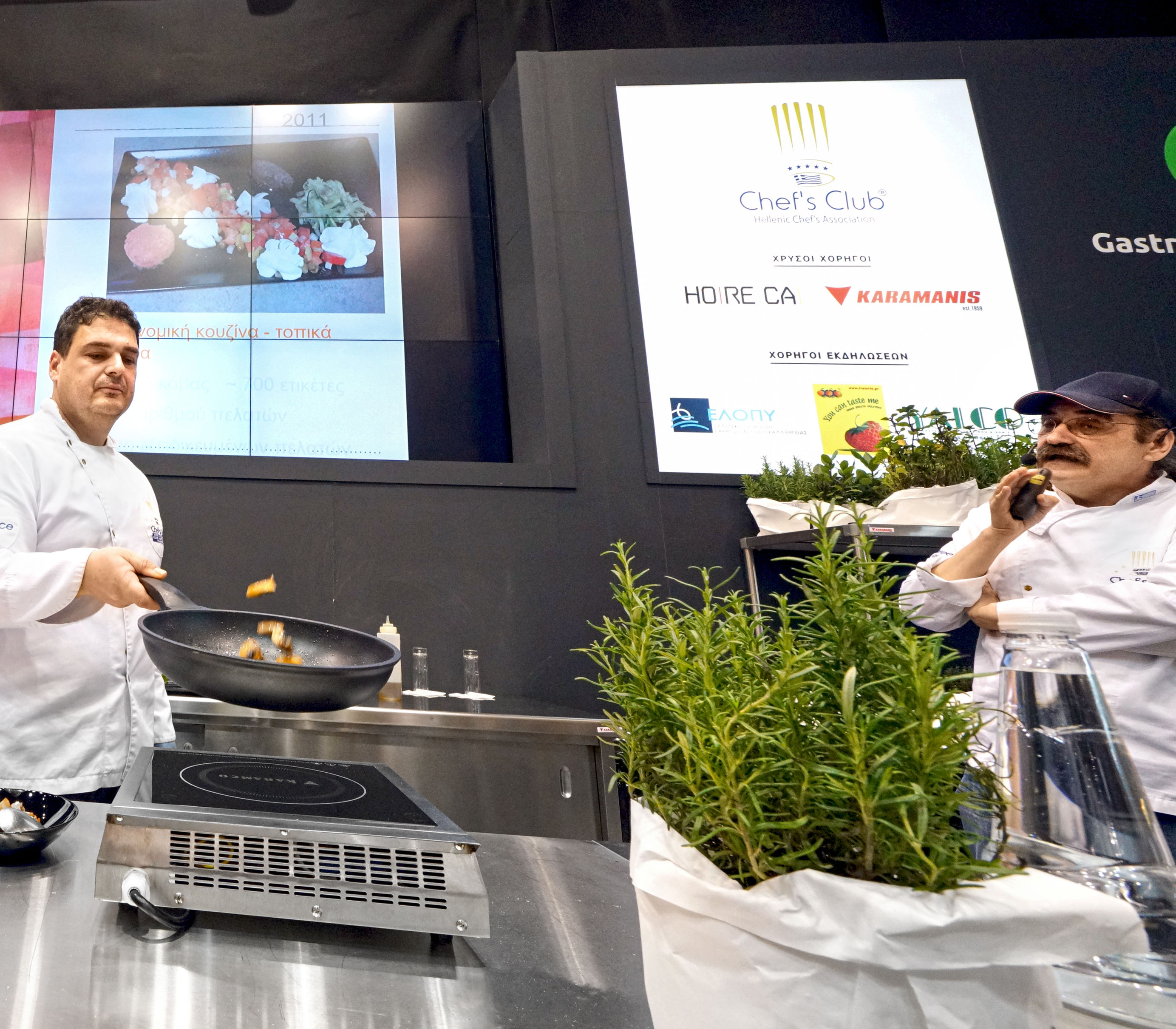 Executive chef and Owner of Gastrodromio En Olympo Gavris Andreas with Zioura Panagioti
Traditional flavors & impressive cooking shows
The great nutritional value and huge cooking potential of Arta's caviar, Greek fish and ouzo were presented through live cooking shows carried out by the executive chefs Tolis Tasos, Giannis Miltos and Panagiotis Melidonis respectively. The last day was also rich in businesses from various regions of Greece that have successfully managed to be regarded as gastro-tourism destinations for travelers and to promote Greek gastronomy. More specifically, Katerina Andrielou from Vioma Naxos -a business that offers package tours with culinary interest on the island -, the hostess of Mykonian spiti, Teta Fragkedaki, the ex. Chef and owner of the restaurant "Gastrodromio En Olimpo", Gavris Andreas and the owner of Amillos cooking & pastry experience, Thalia Valkouma, came to stage to share their experiences.