The budget for HORECA 2023 advertising campaign will reach €450,000, in the aim to maximize its promotion to all online and offline channels.
The unprecedented in intensity and duration advertising campaign has managed to build a huge visibility for the show, and as a result, every professional of the Hotel and Food Service industry is talking about the trade show. This year too, through a comprehensive marketing strategy, the advertising campaign for HORECA 2023, the budget of which will reach the €450,000, will cover every online and offline channel in order to maximize the attendance and commercial success.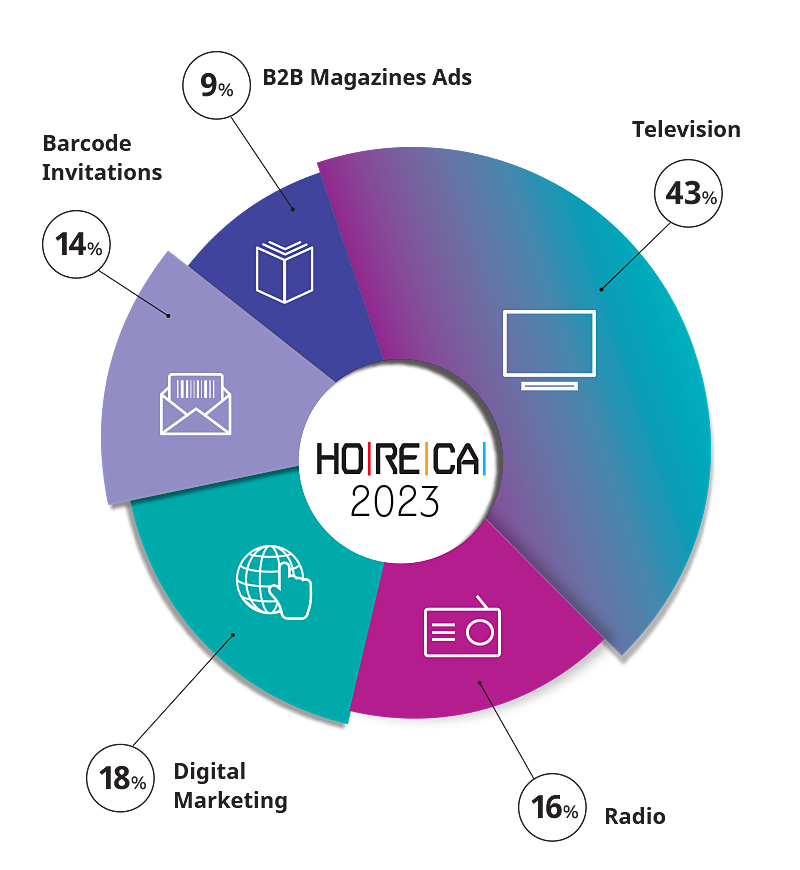 Α targeted marketing plan
The advertising campaign of HORECA 2022 will star in all mass media with thousands of TV and radio spots, but also Google Ads, promoted posts etc. More specifically, 43% of the available budget will be invested in a three-week TV campaign on all national channels, 16% in radio spots in the 14 top radio stations in Attica and Thessaloniki, 18% in digital marketing (newsletters, social media, Google ads), 14% in barcode invitations (67,000 personal invitations will be sent to professionals from the hotel, catering, coffee, organized retail industries) and 9% in print advertising in professional magazines and newspapers.