"Greek Breakfast" was presented again at HORECA

The Hellenic Chamber of Hotels presented the initiative "Greek Breakfast" for another year during HORECA 2020 trade show, continuing this important action in support of the Greek tourism product.

Under the guidance of consultant chef and certified public and private culinary professor, Mr. Stratos Iosifelis and through a full program of live culinary activities, HORECA visitors had the chance to understand the reasons why Greek Breakfast should be introduced at the tables of all the hotels in our country, regardless of their category.
Those who visited the Greek Breakfast pavilion in Hall 4, A19-B17, experienced yet another gastronomic experience and therefore the ideal Greek hospitality! The visitors of the trade show had the opportunity to try traditional and contemporary dishes by Drama and Patmos in order to find out about the culinary treasures of both areas, get to know their culinary history, flavors and aromas and taste authentic recipes.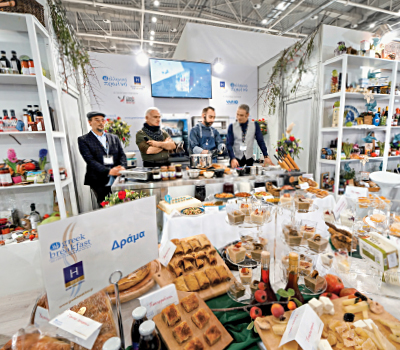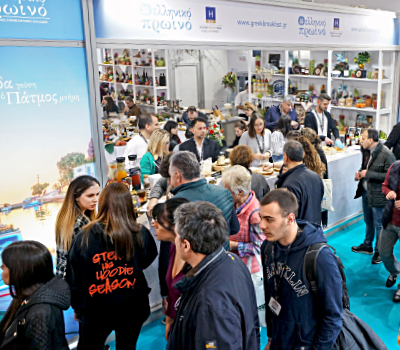 Also, selected Greek producers from different regions of our country exhibited their products throughout the exhibition, showcasing at the same times the benefits of the hotels have by participating in the initiative Greek Breakfast.
The hotels that are members of the "Greek Breakfast" initiative are around 1,100, linking the country's culinary wealth with the tourist experience. This action promotes the culinary heritage of each place, as it is designed to distinguish products and specialties from each region. Every hotel participating in this action also has the official sign certified by the Hellenic Chamber of Hotels.