Discover all the latest trends in the coffee market.
Following the success of previous years, this year's HORECA Coffee Events will include presentations, demonstrations and discussions on coffee, as well as on techniques and new trends that dominate the Greek and international scene.
With Greece occupying a dominant position on the international coffee scene, the interest of sector professionals peaking and consumers always looking for innovation, organizing the Coffee Events, as part of the 14th HORECA, was a must! This year, the rich thematic seminars, the demonstrations of innovative products and sophisticated techniques, the presentations by successful businessmen, the live shows by specialized baristas and, of course, the SCA Championships, will once again highlight the Greek coffee scene. The goal is for more professionals to become actively involved in the quest for even better coffee, thus greatly contributing to the consolidation of coffee culture in our country.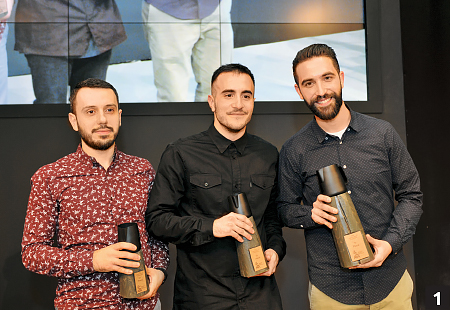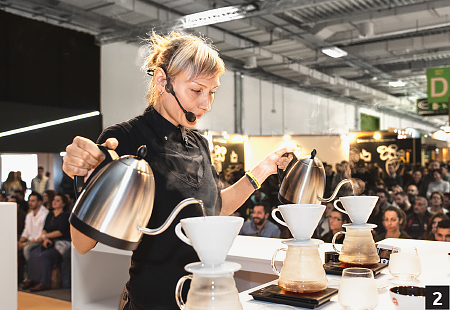 1. From left: Kyriakos Tsappas (3rd), Dimitris Boukouris (2nd) and Michalis Karagiannis (1st), are the winners of the Latter Art Greek Championship that took place during HORECA 2018. 2. Tania Konstantinova competes at Brewer's Cup at the Coffee Events stage of HORECA 2018.
Exciting SCA Championships
SCA's Coffee Championships are already established as an integral part of HORECA's Coffee Events, and are the ideal platform for every barista who aspires to stand out and follow a distinguished career path in Greece and abroad. The examples of successful baristas, who have won awards over the years and the status they have gained within the coffee industry are indisputable!
At the 14th HORECA, SCA's Competitions are expected to monopolize the interest of professionals from all over Greece, which translates to a large number of participations, but also to a multitude of visitors from the wider Coffee and Foodservice scene, proven to be an excellent audience from previous events. After all, the individual Championship categories (Cezve/Ibrik, Latte Art, Greek Barista, Cup Tasters, Brewers Cup and Coffee in good spirits) are quite spectacular and the level of contestants is very high, so even those who choose to remain spectators will gain information and deepen their knowledge in the subject.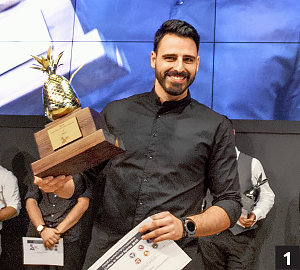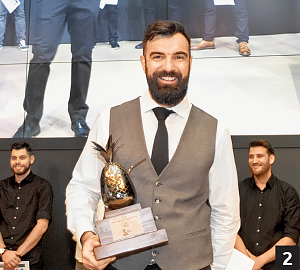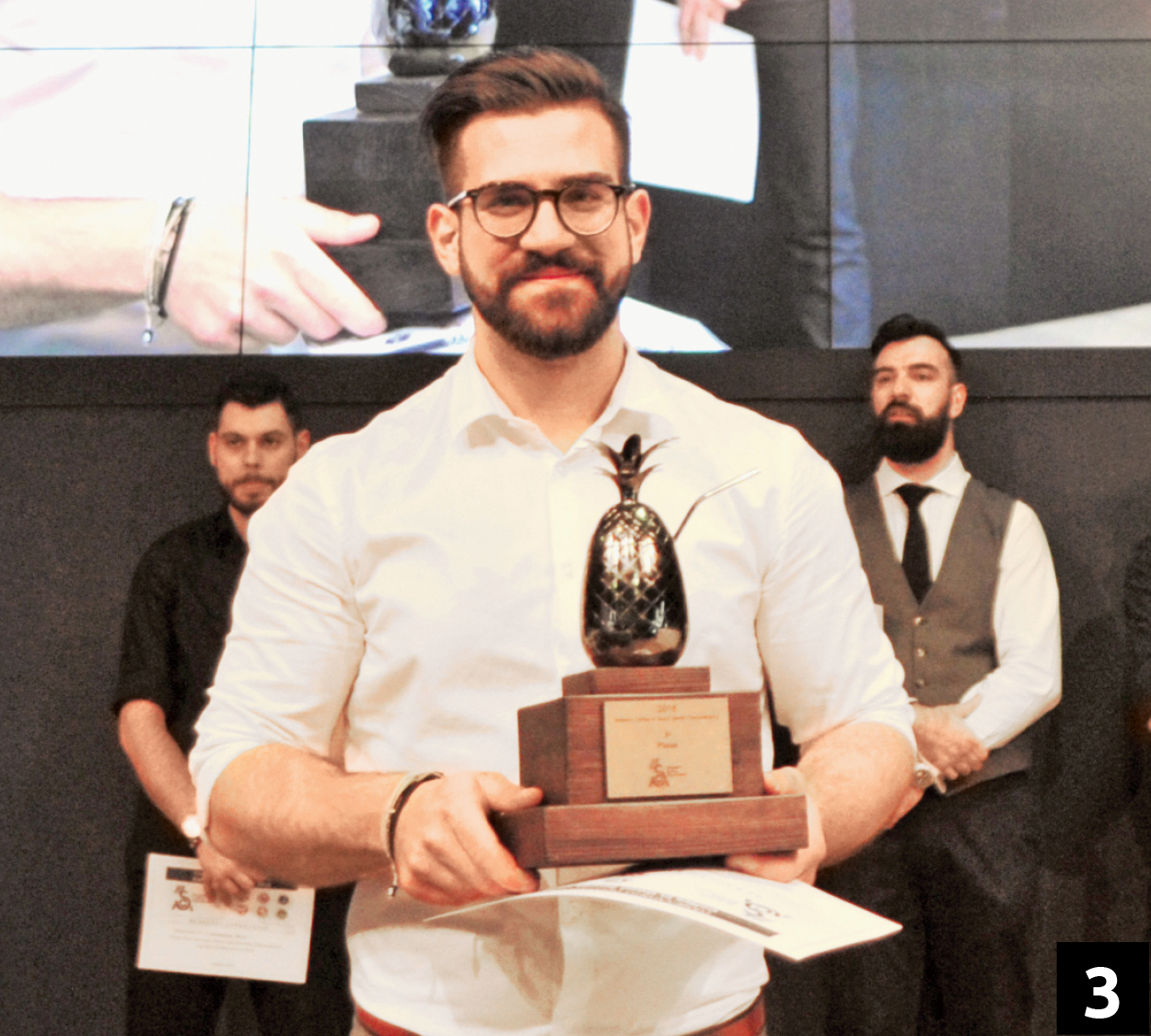 1. Emmanouil Mamakis, 2. Dimitris Baigousis, 3. Giorgos Angelakis, were the winners of the Horeca 2018's Coffee in Good Spirits Greek Championship.
Coffee Seminars by Snack & Coffee
In the specially designed room of Coffee Seminars, right next to the Coffee Events stage in Hall 1, through a rich program that has been edited by Snack & Coffee, Greek's largest and most popular magazine for the coffee industry, experienced barista, micro-roasters and executives of coffee companies will showcase new trends and help shape a full picture of the coffee experience that every coffee shop operator ought to have.