The competitions were completed in an atmosphere of excitement
The stage of Coffee Events hosted in 2020 the championships of the SCA as well as young and ambitious baristas who try to win a position at the top.
Talented baristas who wanted to distinguish themselves and win a spot on the top have dominated the stage of the Coffee Events in Hall 1, in the context of the Hellenic Coffee Championships, organized by Sca Greece. All four days of the exhibition, the semifinals and finals of the SCA championships and in particular the competitions Greek Barista, Brewers Cup and Coffee in Good Spirits, monopolized the interest of the attendees. Young and ambitious baristas did their best, showed their skills, knowledge and using their talent, imagination and original creations as weapons won a spot on the top The audience had the opportunity through this competition procedure to enrich their knowledge and get new ideas that can be valuable in their own professional/ business activities.
Coffee in good spirits & Brewers Cup: These are the winners
On Sunday, February 9, the winners of the Coffee in Good Spirits and Brewers Cup semifinals, which were held in the previous days, took to the stage, did their best, showed their skills, knowledge and using their talent, imagination and original creations as weapons won a spot at the top. In the final of Coffee in Good Spirits the three winners are: Klouvatos Christos (1st place), Papaethimiou Sotiris (2nd place), Aggelakis George (3rd place). At the same time in the final of the Brewers Cup Athanasia Kalabaliki (1st), Koremtas Stathis (2nd), Tania Konstantinova (3rd) emerged as winners.
The 1st winner of Coffee in Good Spirits just after he received his trophy, he mentioned that: "I have worked really hard for this competition and i am very excited about my win" and Athanasia Kalabaliki who won the first place at Brewers Cup said: "I am really shocked, i cannot even express my gratitude and my joy. I am looking forward for what the future hold for me".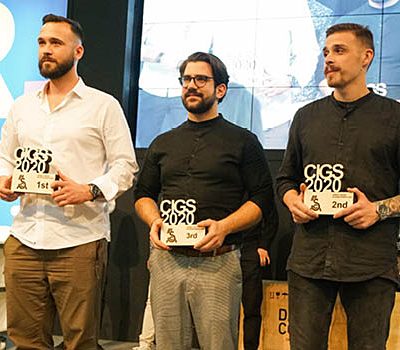 Left to right: Klouvatos Christos, Aggelakis George and Papaethimiou Sotiris,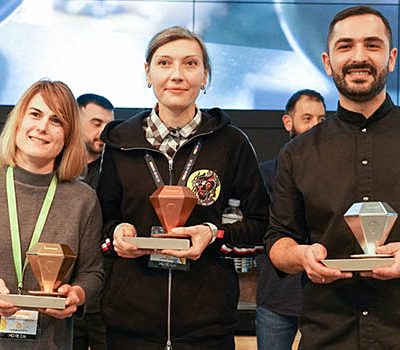 Athanasia Kalabaliki, Tania Konstantinova, Stathis Koremtas
The best Greek Barista
The final day of the exhibition, Monday February 10th ended with the contest for the top Greek Barista, where top names in the industry as well as new talents came to show that they deserve first place. The following persons finished in the first three places of the competition respectively: Irene Daskalopoulou (1st), Nikos Antzaras (2nd) and George Moratis (3rd). While Irene Daskalopoulou, who won the first place mentioned clearly in a state of emotion that: "I am very happy about my victory, I did not expect it because I had some misfortunes during my presentation but I believed in my coffee and finally all my efforts were justified".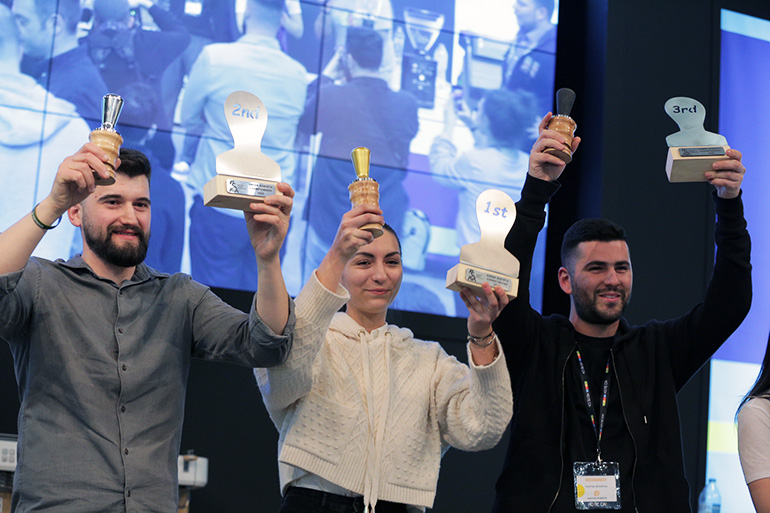 From left to right: Nikos Antzaras (2nd), Irene Daskalopoulou (1st), George Moratis (3rd)