Trends & ideas for the future of tourism businesses
The latest international developments, the most up-to-date trends and best practices in all key areas of the hotel and catering industry, were presented for the first time in Greece through the new special event of HORECA trade show, the Business Lab.
For four days, experts from the industry of marketing, promotion and management shared their experience and knowledge with the public, who attended the presentations of Business Lab. The main topics that were analyzed during their speeches were related to the whole spectrum of digital developments, administration, management, sales, HR, costing, finance, promotion, advertising, etc. Through seminars, lectures, case studies and panel discussions, the experts have raised the most important issues that concern the hoteliers, restaurateurs and businessmen of coffee and bars.
Left to right: Dimitris Sherifis (CEO Nelios), Kostas Panagakis (CEO Travel Works), Stelios Papadopoulos (Co-owner Barro Negro)
Digital marketing & hotel management
Visitors from the hotel industry had the opportunity to hear from market experts all about direct booking, channel management, proper pricing and the right mix of bookings. Also, the latest trends in digital marketing and social media, personnel management and the financial tools that are in place today, were analyzed. Modern computerization of the hotels, the creation of thematic experiences and the importance of the equipment in reducing costs and maintaining the quality of the services provided were issues discussed. Finally, successful hotel case studies were presented.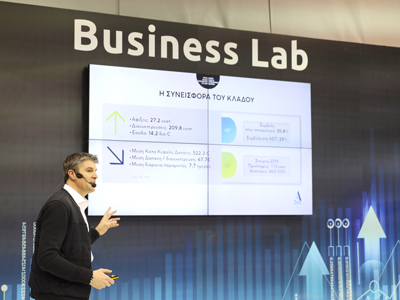 Alexandros Angelopoulos (CEO Aldemar Resorts)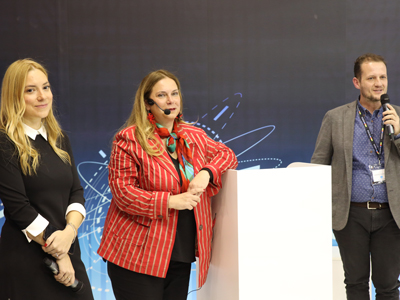 Eleni Nikoloulia & Deni Kallivoka (Partners Difford's Guide Greece)
Bar & restaurant: The trends in promotion and management
All the new trends in marketing and innovative solutions and ideas for the digital presence of coffee shops, bars and restaurants were presented. Also, the speakers during their presentations analyzed the ways online, digital marketing and social media can help the industry's businessmen can gain readership and customer base. Attracting corporate clients and tourists has come under the microscope of experts, as well as the steps to be awarded and the secrets that drive a mass catering business to distinguish. Proper branding, quality control management, computerization and its many benefits, staff recruitment and training, catering trends were some of the main other topics that were thoroughly analyzed by the speakers. Costing seminars on Food & Beverage were also held, presenting contemporary trends in F&B and bar menu in restaurants, as well as creating thematic concepts & experiences. Finally, case studies of restaurants and cafes – bars which have achieved excellent results in all the above areas, have been presented.
Left to right: Tasos Veliadis (Chief Strategist Socialab), Spyros Kerkyras (CEO HORECA Staff), Ypsilantis Tzouros (CEO Ependysis)