For a 2nd year it impressed the audience
A great number of professionals who wanted to broaden their knowledge on beer and the specific market demands attended the Beer Day event held at the stage of Beer & Spirits show.
Trends and developments around the rapidly developing Greek beer market, knowledge and techniques as well as interactive events aimed at educating professionals, dominated even more the Beer Day event under the auspices of the Hellenic Association of Brewers. The aim of the event, which took place on the first day of the exhibition on the stage of the Beer & Spirits Show in Hall 1, was to introduce foodservice industry professionals to beer production industries in Greece as well as breweries that are gaining more and more ground in consumer preferences. Τhe event, which was presented by the famous TV show host Petros Polychronidis, featured interesting panels, speeches and tastings, the new conditions, trends, difficulties, requirements and the development of the brewing industry in Greece.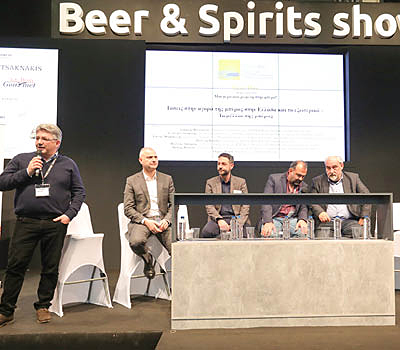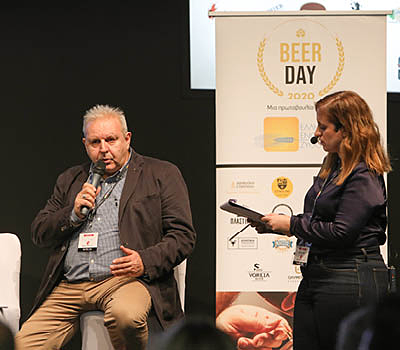 Recommendations, solutions and practices from industry executives
The attendees had the opportunity to watch interesting presentations and speeches from beer experts and executives from established companies-members of the Hellenic Association of Brewers. Of course at the core of the event were important topics such as technical requirements for setting up a microbrewery, wherein the guidelines and requirements needed to enable a professional to set up a standard, functional and modern – with respect to requirements- microbrewery business, were extensively presented.
At the same time, the panel attracted the audience with ideas and tips on how to set up and operate a successful beer outlet/bar: equipment, personnel training, beer types, beer list.
Finally, the successful event ended with a brief introduction on the categories, key features and types of beer, followed by blind tasting of these basic types.