Everything about cocktails and bar management!
Leading bartenders from Greece and abroad will convey their knowledge and their art, revealing the new techniques and proposals dominating the bartending world during the Beer & Spirits Show.
Today, more and more sector businesses, such as bars, café-bars, bar-restaurants, are making their appearance, while existing businesses are constantly improving and growing. For yet another year, the HORECA Beer & Spirits Show is here to present trends, developments and innovative products, to provide solutions and ideas, and to give sector professionals the necessary tools and skills, in order to make their business, not only sustainable, but also competitive.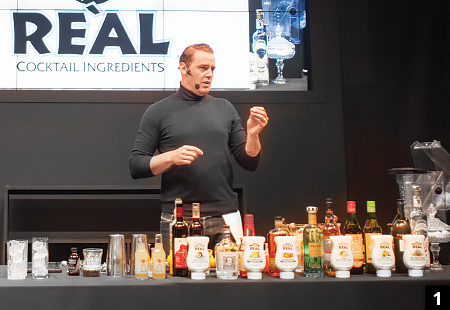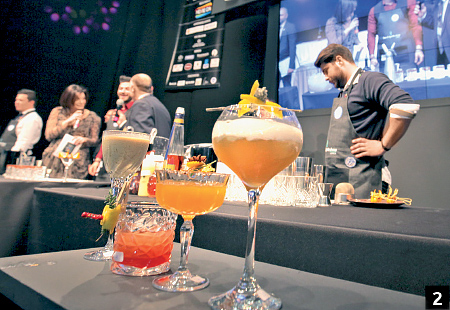 1. The leading bartender Simone Caporale was one of the distinguished speakers at the Beer & Spirits show of HORECA 2018.
2. Innovative cocktail ideas were presented at the stage of Beer & Spirits show
Innovative proposals and successful case studies on the stage of the Beer & Spirits Show
In recent years, the Hospitality industry, ranging from five-star hotels to small beach bars, has invested in bars and cocktails. This intensifies the need for proper bar management, diverse wine cellars, innovative proposals for the cocktail list, proper staff management, pioneering marketing proposals. This year, the Beer & Spirits Show, which has become an institution in itself for the bartending industry, returns even more refreshed and comprehensive in order to meet the aforementioned needs and provide answers and solutions through presentations and demonstrations by renowned and experienced bartenders and brand ambassadors. At the same time, based on innovative and leading case studies, which have excelled in Greece, but have also left an impact on the global bartending scene, experts will discuss and analyze the proper operation of bars and the ways in which they managed to distinguish themselves.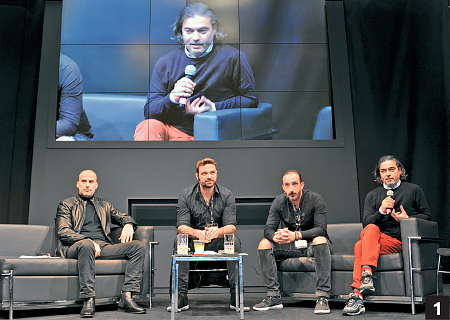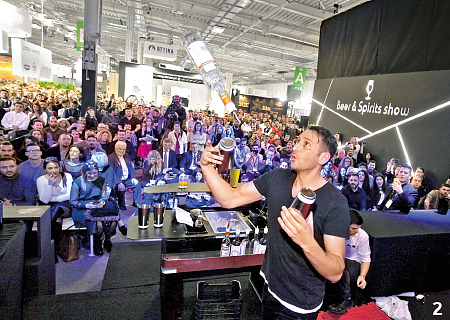 1. The speech of the Scorpios Mykonos team was one of the highlights of HORECA 2018. 2. HORECA hosted the Greek Flairtending Contest for another year.
The HBA's Panhellenic Competitions once again at HORECA
For yet another year, HORECA will host—on the stage of the Beer & Spirits Show—the Panhellenic Competitions of the Hellenic Barmen Association, in order to highlight new talent in the fine art of cocktails. Creative, up-and-coming bartenders will participate in the competitions (15th Panhellenic Flairtending Competition, 7th Panhellenic Greek Cocktail Competition, 9th Panhellenic Non-alcoholic Cocktail Competition, 24th Panhellenic Classic Cocktail Competition), promising to present brand new, unique mixes.